Flood destroy houses and farmlands in Shelleng LGA, Adamawa State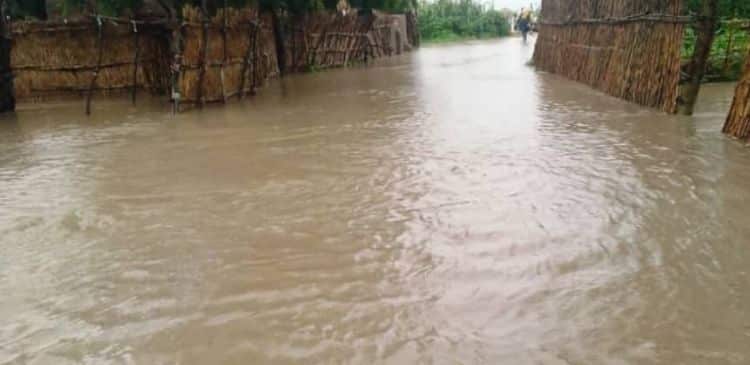 Over sixty houses, one hundred and fifty farmlands have been destroyed by flood in Lababiri village, Bakta district of Shelleng Local Government Area of Adamawa State after a downpour that lasted for two days.
Mohamed Sulaiman, Executive Secretary of the Adamawa state emergency management agency confirmed this to ait. live.
According to Sulaiman, the number of casualties is yet to be ascertained, as the agency is still gathering details of the incident.
Also Read : N29bn Fraud Allegation: Court says former Adamawa Gov Nyako, others, have case to answer
Gongola River runs along Shelleng area, with the 1.2km Kiri Dam located near the local government headquarters of Shelleng town.
The State Emergency Management Agency had earlier sent a warning signal, gathered by the Nigerian Meteorological Agency, to eight frontline local government areas with communities along the bank of River Benue, that might be affected by flooding this year.
The areas are Yola South, Yola North, Fufore, Girei, Numan, Demsa, Lamurde, and Guyuk.
(Editor: Abaje Usekwe)


This post was written by Kamang Maitala and was first published at ait.live