Nasarawa Govt. committed to protection of minority tribes- Commissioner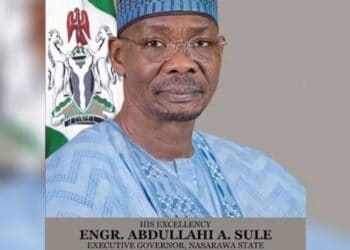 The Nasarawa State governor Abdullahi Sule says his administration is committed to the protection of minority tribes in its bid to sustain peaceful coexistence to attract needed development.
The Governor gave the commitment through his commissioner for Agriculture and Rural Development, Professor Otaki Osana Allanana at the final internment of APC Chieftain and former culture and Tourism Commissioner, Solomon Ihuman.
A former teacher and headmaster in Plateau, Benue, and Nasarawa states, Late Solomon Ihuman, before becoming a Commissioner for Culture and Tourism, was also a five-time permanent secretary in different ministries in Nasarawa State.
Late Ihuman was a unifying figure and rallying point among the minority Tiv population in Nasarawa State.
Apart from his role in the creation of Nasarawa State, his unrelenting support for CPC then the APC, supported the emergence of successive governments in Nasarawa State and has continued to attract recognition and development to his people.
Also Read : Nasarawa Youths, go for skills to prevent violent extremism & boost agriculture
Governor Abdullahi Sule joined associates and thousands to pay their last respect to the late politician.
The Sermon at the final interment centered on forgiveness and the need for peaceful coexistence.
After the final internment in his hometown of ihuman village, in Awe LGA, family members promise to sustain the legacies laid down by their departed patriarch.
Late Solomon Ihuman who died at the age of 74 is survived by his wife, Esther, eight children, sixteen grandchildren, and several great-grandchildren.
(Editor : Paul Akhagbemhe)


This post was written by Kamang Maitala and was first published at ait.live