Pere's decision to ban Whitemonkey from kitchen backfires in BBNaija House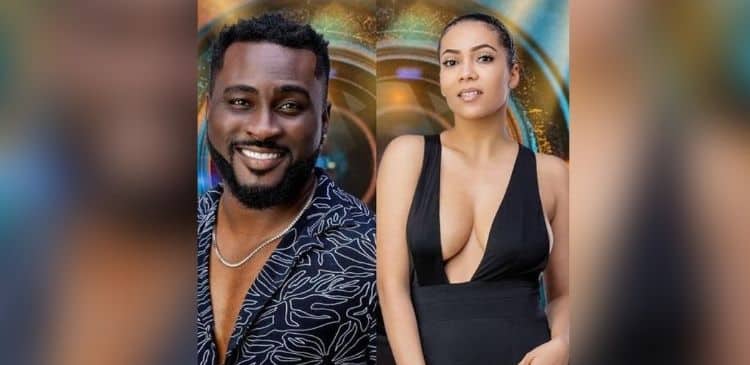 Pere and Maria who are currently Head of House, HOH, and deputy respectively, earlier in the week had a conversation about their fellow housemates and their suspicions on what strategy each member may be using to play the game at stake.
The duo who have seemed to be interested in Whitemonkey said he may be using his cooking skills as a strategy to stay relevant in the House.
Following this, Pere took a decision to rotate cooking, thereby creating a roster to accommodate other housemates, to throw Whitemonkey off his game.
Also Read : 3 BBNaija housemates banned from entering Head of House Lounge for 2 weeks
Pere's plan to do so has been futile, as housemates, not long after the rule was set up stayed up late at night to have a taste of Whitemonkey's delicacy, and he has ever since been cooking on days not assigned to him.
Also, fans have shared their thoughts saying that Pere's strategy has begun to backfire on him.
(Editor: Terverr Tyav)


This post was written by Kamang Maitala and was first published at ait.live