Nigeria Records 665 New COVID-19 Cases, Eight Deaths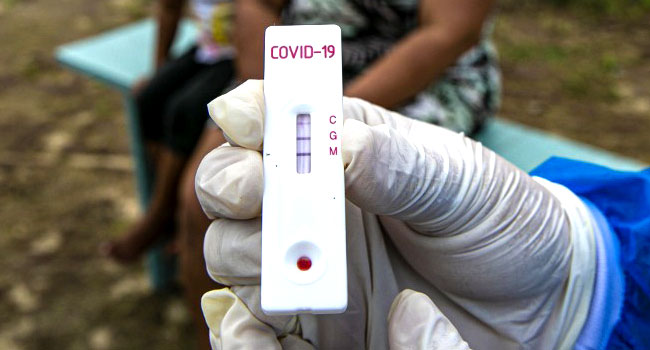 Nigeria has recorded 665 new cases of COVID-19 with eight more deaths in the past 24 hours.
The latest figures were released by the Nigeria Centre for Disease Control (NCDC) on Saturday night.
Twelve states and the Federal Capital Territory (FCT) recorded new infections for the day under review, according to the NCDC.
A breakdown of the figures showed that Lagos – the nation's COVID-19 hotbed – topped the list with 369 more cases as the FCT recorded just three new infections.
RELATED: COVID-19 Pandemic In Numbers: Global Surge Continues
Other states with new cases include Anambra – 68, Oyo – 63, Akwa Ibom – 48, Kwara – 28, Rivers – 26, Edo – 21, Ekiti – 15, Ondo – 13, Delta – 7, Ogun – 3, and Gombe – 1.
On a positive note, the agency said that 117 people recovered from the disease on Saturday. They have also been discharged from various isolation centres in the country.
In total, the country has successfully managed and discharged 166,826 people who had contracted the virus.
But 2,219 fatalities have been recorded since the country confirmed its index case on February 28, 2020.
As of Sunday morning, the NCDC said there are 12,917 active cases in the West African nation with many under home care management.
Since the outbreak of the pandemic, Nigeria has collected over 2,589,130, samples across the federation with a multi-sectoral national emergency operations centre (EOC), activated at Level 2 to continue coordinating the national response activities.




This post was written by Ignatius Igwe and was first published at www.channelstv.com