I was once arrested, detained for allegedly preaching where I ought not to—Blessing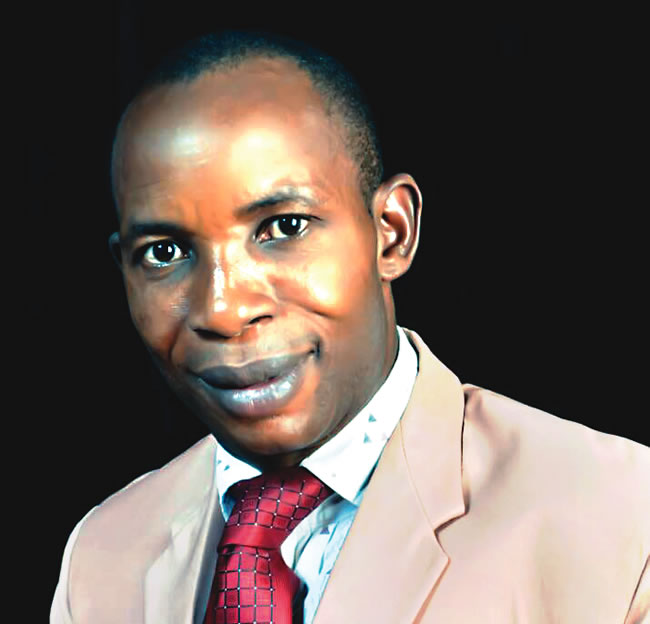 Pastor Lanre Blessing is visionary of the Key of God Salvation Gospel Church, Gbongan-Osogbo Expressway, Osun State. In this interview with SEYI SOKOYA, he speaks about how Nigeria can be restored.
How has the journey been since you received the calling?
By the grace of God, this calling is a blessing and I have never regretted it. I was called into the vineyard in 1999, but established the church in 2013. After I was called, I was still in another ministry for 13 to 14 years before I had the grace to be the leader of my  own ministry. My experience in the vineyard was a tough one in the beginning, but today, I give thanks to God. It might be difficult at the beginning, but if one is steadfast and obeys the directions of God, it will end in joy. I can boldly say that where God has brought me today, I never thought I could get there. It is the grace of God.
What is your greatest challenge?
I have faced a lot in life. Life was so challenging that I had nothing to feed on. Those who knew me then would say I fast a lot, but they did not know that if I did not fast, I would have nothing to eat. Most of the fasting I observed then was directed by God. It was my situation that forced me to fast. In a year, I would fast for 90 days at a stretch, then for another 40 days; I would even turn it to marathon some times. In fact, I do 21 days marathon once a year. That was the first challenge. I did not even have clothes then. There was a time I prayed for someone and I was arrested and detained. This happened about three times. I was never found guilty of collecting bribe or caught in adultery, nothing of sort. The allegation was that I preached where I was not supposed to; discrimination and all. I faced a lot of challenges, but the most difficult one was poverty. But I thank God that the rest is history today.
What do you think government can do to reduce high prices of goods and food items in the country?
It is not only the government that has responsibilities in this matter. Every citizen, every church has responsibilities to fulfill. First of all, government officials should fear God. If they can lead this nation with the fear of God, we have enough resources that can make us come out of poverty; a lot of countries that don't have resources like we do are not suffering. If the government can have the fear of God, Nigeria will be a better place. The Bible says 'The fear of God is the beginning of wisdom'. Majority of our leaders are leading based on their own knowledge and wisdom, and it cannot bring forth anything. If they do not fear God, He will not give them wisdom. The knowledge of Political Science and Sociology is not what we need in Nigeria; the wisdom of God is what is needed to restructure this nation.
What has God revealed to you about the situation of the country?
The only thing you can hear from me is the good news of the gospel. It will be well with our dear country. God sent me with good news as an evangelist, so, this country will be good. Some countries were worse off than Nigeria, but when divine intervention came, there was a change. It does not take God much time to do what He wants to do. Things will change for the better in Nigeria. Let every government official get rid of the spirit of selfishness. That is another problem for this country. People are selfish. The Bible says: "They gather wealth without knowing who will benefit from it." If the spirit of selfishness is defeated, this country will be good. Our resources are wasting away, we should learn to manage; we waste things a lot. Let us learn how to manage our resources, we have a large land mass; fertile land for farming and livestock rearing; if we do that, I believe this country will be good. I am from Ekiti and as a child, I used to go to the farm. In my household, we won't even know if there is hike in food price because we don't buy food, we get everything from the farm. God will help us. If we focus on other things such as agriculture, things will go well. Then, government assisted the farmers more; farmers were like kings, but now, farmers are like slaves.
There are students graduating every year and there is high rate of unemployed youths; can you say they are lazy or the government is not doing things rightly?
In a country where about 50,000 students graduate every year, the government ought to have an arrangement to provide jobs for at least 30,000 of the graduates every year. But the government is not even making provision of 5,000 jobs. Many graduates leave school and don't get jobs, they become idle, and an idle hand is the devil's tool. The government must handle the issue of employment as an emergency. Our leaders should be more concerned.  It is only in this country that you will see a graduate of Accounting riding motorcycle (okada). I also want to urge our youths to be more creative.
Your ministry just concluded its annual convention, how impactful was it?
The theme of our annual conference this year was "The God of Israel".  God moved in a different dimension.  It was also an avenue for us to intercede for the nation and many lives were librated.
If you were not a cleric, what would you have been?
I believe the best thing I could have done is what I am doing now. But if I wasn't called into the vineyard, I would have loved to be a detective. If I hadn't become a cleric, my parents would prefer that I become a medical doctor, because God blessed me with intelligence. As God would have it, patients are being healed by the power of God through me; patients that hospitals cannot treat. I now realise that even if I had become a medical doctor, I would not have been able to treat people as much as I have healed them as a pastor.
What is your relationship with Prophet Funsho Akande, popular known Baba Abiye Ede?
Baba Abiye Ede is my spiritual father and ever kind father. Everything a father represents in the life of a child, he represents. My relationship with him is that of father and son. On the December 30, 2005, I lost my biological father, and ever since I got to know Baba Abiye, he has been a father to me. May God continue to bless Prophet Funsho Akande. He is a good father, an uncommon father, a father indeed. He has been a great pillar in the Christendom.
What is your advice to the Christians?
God has created every single person with a talent. Let everybody discover his/her talent. If you don't get a job with the government, create one and employ people. With the state of this country, nobody should trust his/her certificate, it is just formality. I don't believe that Nigerians are lazy. If we talk about hustlers and people that struggle, it is Nigerians, there is no situation we don't adapt to. If Nigerians compete with people from other countries, they usually shine and excel. But a lot of them have allowed their background subdue them. There are many opportunities, things to do. As you are reading this interview, think about what you can do, there is one thing you can do better than your peers, it might be singing, some musicians employ people and these workers even have drivers, so, what if the musicians did not use their talent. Think about it and God will deposit an idea in your mind. Be a solution to someone's problem and money will never be your problem.
YOU SHOULD NOT MISS THESE HEADLINES FROM NIGERIAN TRIBUNE
We Have Not Had Water Supply In Months ― Abeokuta Residents
In spite of the huge investment in the water sector by the government and international organisations, water scarcity has grown to become a perennial nightmare for residents of Abeokuta, the Ogun State capital. This report x-rays the lives and experiences of residents in getting clean, potable and affordable water amidst the surge of COVID-19 cases in the state…
Selfies, video calls and Chinese documentaries: The things you'll meet onboard Lagos-Ibadan train
The Lagos-Ibadan railway was inaugurated recently for a full paid operation by the Nigerian Railway Corporation after about a year of free test-run. Our reporter joined the train to and fro Lagos from Ibadan and tells his experience in this report…


This post was written by SEYI SOKOYA and was first published at tribuneonlineng.com