EHORECON links 25 per cent of diseases to mycotoxins, trains health officers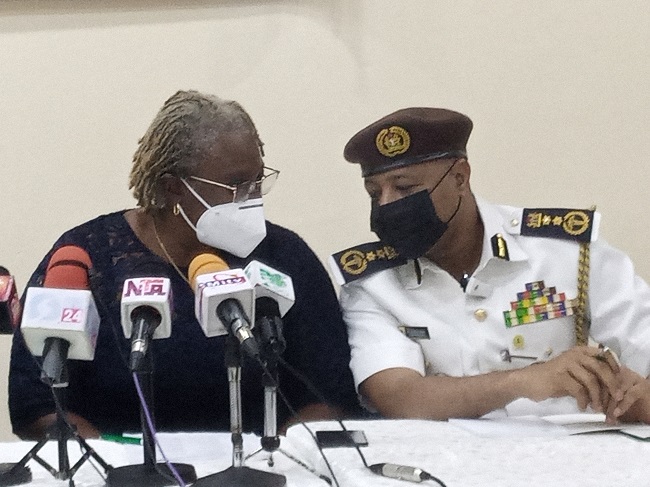 As Nigerians grapple with health challenges in the COVID-19 era, the Environmental Health Registration Council of Nigeria (EHORECON), has organised training for its staff to arrest the rising cases of diseases linked to mycotoxins in the country.
Minister of Environment, Sharon Ikeazor said this was critical as stakeholders remained worried over the development of poor handling of food materials at the community level.
Ikeazor who was represented by Priscilla Ochekpe, Special Assistant to the Minister of Environment, noted that the training of the officials was to expose them to the behaviour of mycotoxins and the best practices in handling same for the safety of all Nigerians.
Ikeazor said the impact of the disease has impacted the nation's food security efforts and diminished the chances of the country's export of food items thereby reducing her forex earnings.
According to her, knowledge from the training would boost the nation's forex drive, "Above all, Nigeria economy will be boosted by wide acceptability of agricultural produce at the international market," she said.
The minister said the two-day training on mycotoxins was to arm the environmental health workers, to become vanguards of public safety in line with their mandates.
She said: "There is high economic loss due to man-hour loss; due to diseases induced by mycotoxin and the continuous rejection of Nigeria food products in the international market.
"Molds are perhaps the most pressing food quality problems in environments because many of our food and food products are moist organic materials.
"Arising from the need to avoid potential adverse health effects, people should be educated, informed, and enlightened on the negative effects of exposures to moulds and their bio-aerosols in homes, farms, agricultural and non-agricultural settings, as well as the management, prevention and control of moulds and mycotoxin contamination in their environments, food and feeds.
"I also expect that you should be able to work for a reduction of incidence of the sick-building syndrome among inhabitants and users of school and residential buildings."
The Director-General, Environmental Health Registration Council of Nigeria (EHORECON), Dr Mohammed Baba said the programme was deliberately timed, to coincide with the harvest period, so that farmers, could benefit from the training.
He said the task underscores the integrated role of all line ministries to tackle and provide safety of the public health.
"We are trying to train a workforce that will be a vanguard so that as soon as the farmers have started harvesting, they will be in line with the expected standard of storage of food.
"This will go a long way to reduce, this year, the health conditions that are associated with this.
"It will also interest you to know that mycotoxins constitute about 25 per cent of the diseases that ravages our communities. This is because of poor food storage; environmental contamination in our communities and lack of good healthy storage of food by our people.
"This reality will further integrate the ministry of health and agriculture to tackle the problem."
YOU SHOULD NOT MISS THESE HEADLINES FROM NIGERIAN TRIBUNE
EHORECON links 25 per cent of diseases to mycotoxins, trains health officers
We Have Not Had Water Supply In Months ― Abeokuta Residents
In spite of the huge investment in the water sector by the government and international organisations, water scarcity has grown to become a perennial nightmare for residents of Abeokuta, the Ogun State capital. This report x-rays the lives and experiences of residents in getting clean, potable and affordable water amidst the surge of COVID-19 cases in the state…  EHORECON links 25 per cent of diseases to mycotoxins, trains health officers


This post was written by Osaretin Osadebamwen – Abuja and was first published at tribuneonlineng.com