Labour threatens showdown with FG over concession of four airports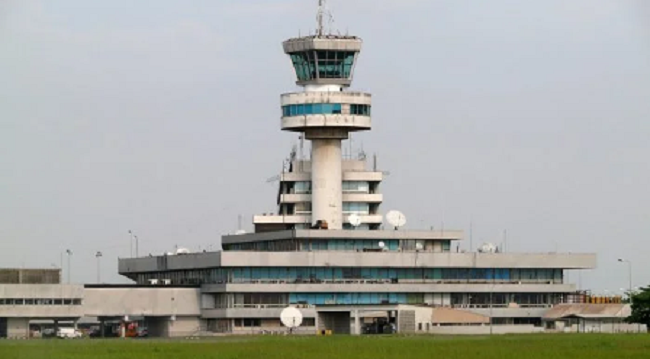 FOLLOWING the Muhammadu Buhari-led Federal Government's plan to concession Nigeria's most active international airports remodelled with a $1billion loan from China, the president of the Nigeria Labour Congress (NLC), Ayuba Wabba, has declared an opposing action by the labour unions in the country. 
The NLC president while receiving members of four media chapels of the Nigeria Union of Journalists (NUJ), in his office on Thursday, in Abuja, declared that labour unions would ensure that plan would not succeed. 
Wabba hinted that the Murtala Muhammed International Airport in Lagos, which he said accounted for over 60 per cent of international flights in Nigeria, was on the list of the airports for the concession.
Others, according to him are: "Mallam Aminu Kano Airport; Port Harcourt International Airport and the Nnamdi Azikiwe International Airport, Abuja."
Wabba, who said the move was suspicious, added that the rationale behind government's plan to trade off the airports, that it borrowed loans to put back in shape with 25 years' warranty on the airport facilities, was questionable.
He said under the planned concession, 60 per cent would be ceded to the concessioner; leaving the Federal Aviation Authority of Nigeria (FAAN) with the remaining 40 per cent out of which government was expected to service the loan from China and also pay workers' salaries. 
The NLC boss lamented that a similar arrangement was used to trade off the Murtala Mohammed (MM2) Airport in Ikeja, which he said resulted in a bitter litigation and perpetual injunction ceding the asset to the concessioner. 
YOU SHOULD NOT MISS THESE HEADLINES FROM NIGERIAN TRIBUNE
Lagos Is Second Least Liveable City In The World For 2021
Lagos is the second least liveable city in the world for the year 2021. This is according to the most recent annual ranking put together by the Economist Intelligence Unit (EIU)…
FACT CHECK: Did UNICEF Say Blocking Children's Access To Pornography Constitutes Human Rights' Infringement?
CLAIM 1: A Twitter user claims UNICEF said any efforts to block children from accessing pornography might infringe their human rights.
VERDICT: MISLEADING!


This post was written by Christian Appolos – Abuja and was first published at tribuneonlineng.com