Army set to probe female officer dehumanizing NYSC member in video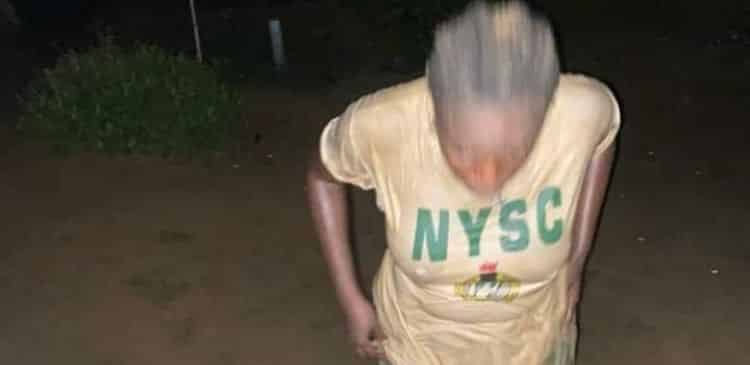 The Nigerian Army has set up a probe panel to investigate a female officer who in a video was seen dehumanizing a member of the National Youth Service Corps, (NYSC), in Calabar, Cross River State
A statement by the spokesman, Brigadier-general Onyema Nwachukwu said, it is not only condemnable but unprofessional and against established precepts of discipline in the Army.
The statement added that the officer's action has caused the Army monumental embarrassment, and is highly regrettable.
The statement said the unfortunate act of indiscipline does not in any way represent the Army, and will not be condoned in its entirety.
For the records, the ugly incident happened in 13 Brigade, Calabar.
The Brigade Commander was said to have immediately instituted an investigation and the officer involved has been identified and sanctioned in the interim and would be made to undergo regimental orders, (trial), in line with the extant zero-tolerance Armed Forces Act.
Also Read: Cross River Insecurity: NYSC redeploys Corps Members from trouble Local Government Areas
The submission that the Brigade attempted to cover up was, therefore misleading, as the Nigerian Army remains a professional force that has zero tolerance for indiscipline amongst its personnel.
The Army while tendering an unreserved apology to the victim, her family members, friends, the National Youth Service Corps and to Nigerians in general, for the unwholesome treatment, meted out to the Corps member,
wishes to reiterate that such infractions would not be tolerated by its personnel.
(Editor: Ifeanyi Mark)


This post was written by Felix and was first published at ait.live