FG to prosecute terror sponsors —Malami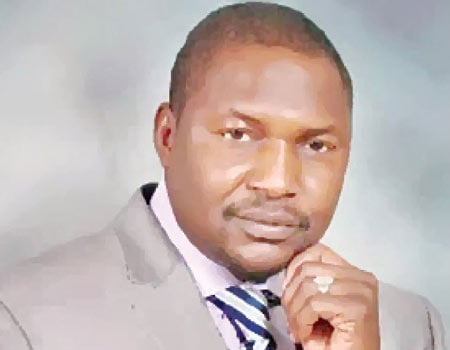 ATTORNEY-General of the Federation and Minister of Justice, Mr Abubakar Malami, has disclosed that the Federal Government has identified sponsors of terrorism and is determined to prosecute them. 
The Federal Government has been working to leave no stone unturned in the prosecution of Boko Haram financiers and in its fight against terrorism in the country. 
A statement from the office of the Attorney-General on Wednesday said the position, as it stands, is that investigation has reached advanced stage and the government will make statement in that direction in due course. 
It noted that time was not ripe for holistic disclosures so as not to pre-empt the investigation process. 
"As far as terrorism funding and financing is concerned, we have succeeded in identifying those that are allegedly responsible for funding same and we are blocking the leakages associated with funding while embarking on aggressive investigation that is indeed impacting positively in terms of the fight against terrorism. 
"The truth of the matter is that investigation is ongoing and advancing. For the purpose of investigation, I would not like to be pre-emptive in terms of making disclosures that will have effect or undermine the successes we are recording," Malami said. 
He added, "One thing I can tell you for sure is that whatever we do in terms of detention and arrest is indeed backed-up by judicial processes. We have acquired and obtained legitimate court orders, taking into consideration the facts and material proof of evidence presented before the court on account of which the court eventually exercises its discretion in terms of granting orders that we can have the suspects in custody, pending the conclusion of the investigation." 
The Federal Government, through the Complex Case Group of the Department of Public Prosecution of the Federation, in the Office of the Attorney-General of the Federation and Minister of Justice, had reviewed over a thousand Boko Haram case files, out of which 285 had been filed before the Federal High Court, based on prima facie cases of terrorism against them. 
The delay witnessed in prosecution process was occasioned by COVID-19 lockdown, Judiciary Staff Union (JUSUN) strike and court vacation.


This post was written by Sanya Adejokun – Abuja and was first published at tribuneonlineng.com