GE partners Me Cure to deliver quality cancer care in West Africa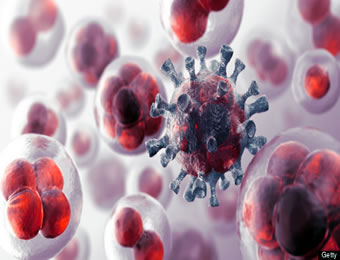 GE Healthcare has partnered with Me Cure Healthcare Ltd, one of Nigeria's leading healthcare providers, to provide qualitative cancer care delivery in West Africa.
To achieve this, GE Healthcare recently presented its latest solutions during the ARCON conference held in Nigeria, with focus on bringing cutting edge technologies to the region to increase accessibility and provide clinicians with faster access to information and help increase quality of care, particularly in the field of oncology.
In Nigeria, cancer leads to approximately 72,000 deaths every year and it is estimated that there are 102,000 new cases of cancer annually, with breast and cervical cancers being the two most common types, accounting for approximately 50 per cent of all cases.
Given the disproportionate number of women impacted by these cancers, GE Healthcare's focus on oncological diagnosis and care is a step forward in a key initiative for the country.
GE Healthcare has worked to support public and private sectors across the region, supporting the development of Nigeria's healthcare infrastructure and bringing the latest solutions to the region, including anatomic imaging of Computed Tomography (CT) and Positron Emission Tomography (PET) technologies that allow for the visualisation of cellular metabolism activity.
This means that clinicians will be able to evaluate earlier whether a treatment is working, and tailor an appropriate therapy regimen according to patients' unique needs, bringing an entirely new level of healthcare technology in the fight against cancer.
Therefore, GE Healthcare and Me Cure will together open a first of its kind Positron Emission Tomography/Computed Tomography PET/CT system in West Africa later this year. The new centre highlights GE's commitment to supporting the health sector in the region.
The venture will help deliver enhanced diagnostic care, a key element in preventive measures and early diagnosis, as well as seek to support patients in getting the right diagnosis and treatment closer to home.
YOU SHOULD NOT MISS THESE HEADLINES FROM NIGERIAN TRIBUNE
We Have Not Had Water Supply In Months ― Abeokuta Residents
In spite of the huge investment in the water sector by the government and international organisations, water scarcity has grown to become a perennial nightmare for residents of Abeokuta, the Ogun State capital. This report x-rays the lives and experiences of residents in getting clean, potable and affordable water amidst the surge of COVID-19 cases in the state.


This post was written by Tribune Online and was first published at tribuneonlineng.com