Stakeholders lament inconsistencies in malaria test results in Oyo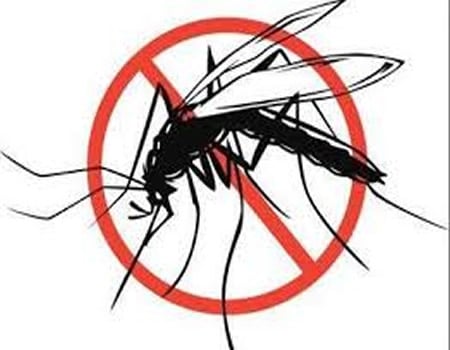 Following the disparity in test positivity rate on malaria in outpatient clinics and medical laboratories in Oyo State, stakeholders have called for the review in the use of malaria diagnosis services across the state.
Oyo State Malaria programme officer, Mrs Elizabeth Adeleke, who spoke at the Oyo State Malaria Technical Working Group meeting, recalled that malaria positivity testing rate stood at over 70 percent for October 2020 to July 2012 in many facilities in the state.
She declared that the malaria positivity testing rate was above normal in 31 local governments in the state aside from Ibadan North and Oluyole Local government council, despite the National Demographic Health Survey indicating that malaria incidence was reducing across the nation.
She noted that the high malaria positivity testing rate was suggestive that there might be a problem in how the tests are done thereby requiring a review of how malaria diagnosis is done in government hospitals across the state.
Also speaking at the roundtable, the Director of Medical Laboratory Services, Mr Femi Babalola stated with more medical laboratory scientists trained to act as external quality assessors of malaria tests results, the quality of malaria testing results across public health facilities in the state would improve.
On his part, Director, Pharmaceutical Services, Oyo State Ministry of Health, Mr Lukman Akinwande assured that the system put in place on distribution of malaria medicines across state public health facilities had reduced wastage of the medicine.
He, however, declared that the government was also about destroying expired drugs, hospital consumables and equipment collected across the state.
Meanwhile, Director, Secondary Health Care and Training, Ministry of Health, Dr Wale Falana said in a bid to ensure safe treatment of pregnant women,, who sometimes required a blood transfusion, the state would soon have a legislation on safe blood use and handling in the state.
YOU SHOULD NOT MISS THESE HEADLINES FROM NIGERIAN TRIBUNE
We Have Not Had Water Supply In Months ― Abeokuta Residents
In spite of the huge investment in the water sector by the government and international organisations, water scarcity has grown to become a perennial nightmare for residents of Abeokuta, the Ogun State capital. This report x-rays the lives and experiences of residents in getting clean, potable and affordable water amidst the surge of COVID-19 cases in the state.


This post was written by Sade Oguntola and was first published at tribuneonlineng.com