Without self-care, universal health coverage will elude Nigerians — FG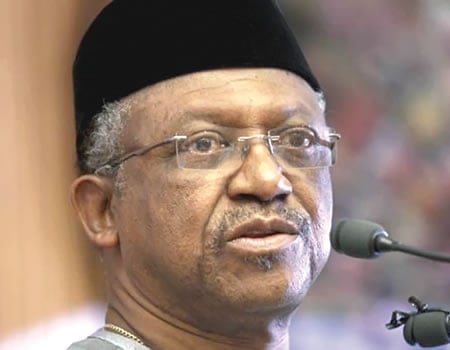 The Federal Government has reiterated its commitment to the health of Nigerians with the entrenchment of self-care into the health care system in a bid to ensure that individuals, families and the community are responsive to their health.
Director, Reproductive Health Unit of the Federal Ministry of Health, Dr Kayode Afolabi, who made this known at the opening of a training session on delivering innovation in self-care for family planning coordinators in Oyo State, stated that its entrenchment was important for Nigeria to be able to achieve the universal health coverage.
According to him, "It is about creating necessary awareness to make individuals, families and the communities responsive to their health. Without self-care, universal health care will elude us. Everything revolves around universal health coverage and without this, we cannot achieve the sustainable development goals (SDGs) come 2030."
Dr Afolabi, who noted that self-care was applicable to fertility control and family planning, said the depot medroxyprogesterone acetate (DMPA) injectable contraception, brand name Sayana Press, an all-in-one contraceptive, is a major part of self-care and a game changer.
According to him, "it gives opportunity for self injection, which is a major part of self-care and puts women in charge of their reproductive health. It is a 3-monthly contraceptive method."
Afolabi, a consultant obstetrics and gynecologist, therefore charged the family planning providers to increase awareness on the self injectable contraceptive, allaying fears of women on the product and teach them how to dispense the waste in the community.
Senior learning advisor, Society for Family Health's Delivery Innovation on Self Care (DISC) project, Dr Oluwatosin Adeoye, stated that (DMPA) injectable contraceptive was introduced into Nigeria years back but its acceptance was still low because of women's fear of having to inject themselves and the disposal of its waste.
He added, "The present curriculum doesn't really speak to fear as it were. So we thought that if we could have that innovation address the fear component of training clients, if they could demystify that fear while talking to the consumers maybe that will definitely help to increase the uptake of self injection overtime of women."
YOU SHOULD NOT MISS THESE HEADLINES FROM NIGERIAN TRIBUNE
We Have Not Had Water Supply In Months ― Abeokuta Residents
In spite of the huge investment in the water sector by the government and international organisations, water scarcity has grown to become a perennial nightmare for residents of Abeokuta, the Ogun State capital. This report x-rays the lives and experiences of residents in getting clean, potable and affordable water amidst the surge of COVID-19 cases in the state.


This post was written by Sade Oguntola and was first published at tribuneonlineng.com